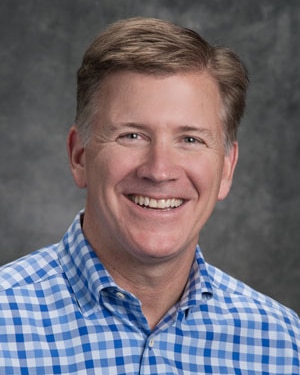 With 20+ years in practice, Dr. Dane Benko has earned the reputation of being one of the most trusted orthodontists in the area. His unique combination of experience, technical know-how and genuine approach to care has led to hundreds of great smiles.
Education and Continuing Education
Dr. Benko received his undergraduate degree in biology and chemistry from Juniata College.
He then attended Georgetown University School of Dentistry where he attained his doctorate degree, graduating Summa Cum Laude.
To complete his education, he obtained his master's degree and specialty certificate in orthodontics from State University of New York at Buffalo.
During his residency, he had the opportunity to learn a wide variety of orthodontic techniques, from classic treatments to new, cutting-edge technology.
Family and Community
Dr. Benko grew up in Ebensburg, PA, and met his wife, Vicki, an NYC native, during his residency. After finishing school, the two decided to move to the Butler area and start a family. Both Dr. Benko and his wife love western PA and its friendly people. Dr. Benko enjoys spending time with his family, including his two children, Blake and Avery. When he's not at the office, you can find him golfing, running, working out or skiing.
Dr. Benko has a passion for helping everyone to achieve the great smile they deserve. When asked what he loves most about his job, Dr. Benko said, "Transforming smiles – watching kids grow into young adults and giving adults the smile they've always wanted."
A large part of Benko Orthodontics' vision is giving back to the local communities and the organizations our patients are most passionate about – schools, sports teams, clubs, etc. Dr. Benko is proud to partner with a number of local organizations through sponsorships, awards, assemblies, events, and donations.
Continuing Education
To stay up-to-date on the latest advancements in the field of orthodontics and ensure the shortest treatment time with the best outcome, Dr. Benko maintains active membership in numerous prestigious professional organizations such as the American Dental Association, the American Association of Orthodontics, the Pennsylvania Dental Association and the Dental Society of Western Pennsylvania.